Back to Blog
October 20, 2020
Discover the Benefits of Homeownership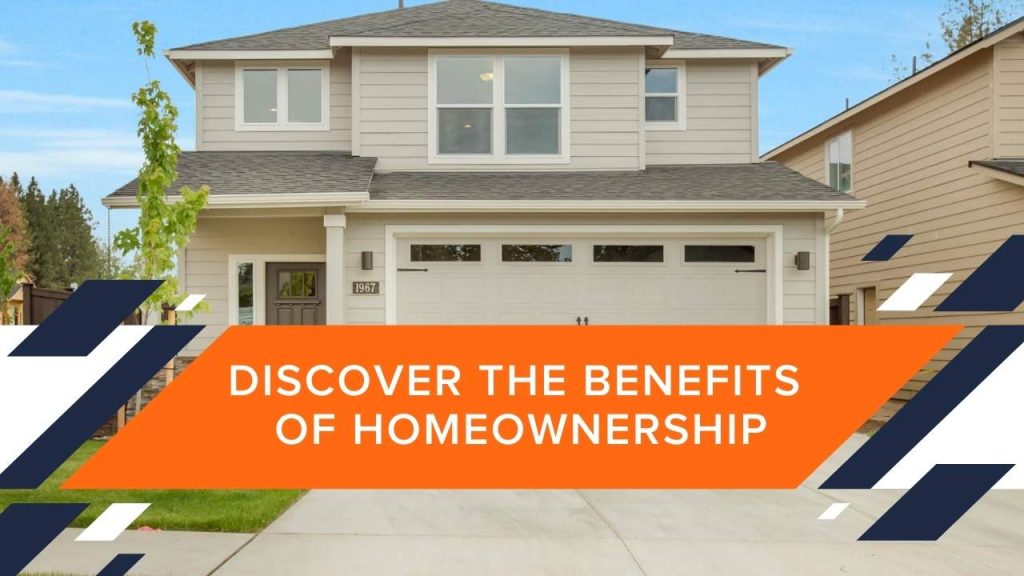 For many, homeownership is the pinnacle of the American Dream. It's a milestone we look forward too even with all of the responsibilities that are associated with owning your own home. However, there are plenty of benefits that come along with it! If you're renting, or in the market for a new home and you're wondering what are the benefits of homeownership, here are some of the benefits you can plan for when you own a home.
It's generally a good investment
Owning a home has always been described as a savvy financial investment since it's one of the main ways of accumulating wealth, as long as you purchase a home you can afford. As your property value increases over time, you set yourself to get a substantial return when its time to sell.
Build equity
Equity is what you can sell your home for minus what you owe. You own a little more of your home with each mortgage payment, decreasing the amount you owe and increasing your equity. There are two ways to build equity, usually at the same time:
Reducing how much you owe and
Increasing your home's value, whether through home improvements or just waiting it out.
Enjoy tax benefits
Homeowners enjoy a number of tax breaks, most notably deducting mortgage interest and property tax payments (the latter if you itemize). You may also be able to deduct some closing cost expenses the first year you own your home. Another handy tax benefit comes when you sell: if your home has been your primary residence for more than two years, you'll be exempt from capital gains taxes up to $250,000 ($500,000 if married filing jointly) when you sell.
Predictable housing costs
Unlike renters, home owners will know their monthly mortgage payments will stay relatively the same, especially if you have a fixed rate mortgage. You won't have to worry about increasing rent potentially pricing you out of your home and neighborhood.
Create the home you want
Owning your own home means you can create the home you've always wanted. You can own pets without the costly pet rent or deposit, paint rooms whatever color you want, change the flooring or hardware, make updates. The possibilities are endless when you no longer have to get permission or change everything back when it's time to move.
Privacy
Living in a detached home gives you the privacy you don't get in an apartment. No more dealing with thin walls and noisy neighbors stomping around above you.
For some, experiencing the feeling of accomplishment that comes with owning a home is the ultimate goal; to have a place to create new memories, enjoy celebrations, and share life with family and friends. Simply put, there's no place like home!
We're ready to help whenever you're ready to experience the benefits of homeownership! We build new homes for every stage in life in Oregon, Washington, and Idaho. Contact us to get started with building your own brand new home!