Back to Blog
June 28, 2018
Designing Your Dream Backyard
While summer is well underway, there is still plenty of time to create a magical backyard that you love to spend time in, and there is certainly enough time to start planning for next year. But unless you're a gardener or a landscape mastermind, you may not know how to design a backyard that really wows. Here are some tips for backyard design, as well as a look into the Hayden Homes' Dream Backyard Giveaway.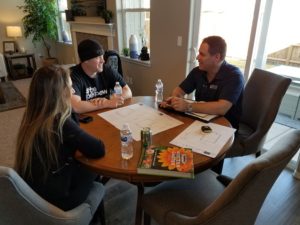 How to Design Your Dream Backyard
A great article published online at HGTV.com provides some tips for designing your dream backyard and creating a landscape plan. Some of the biggest takeaways from the article include:
Start with the big areas. The article recommends that a homeowner start by planning the size and shape of the biggest areas of the backyard first, such as lawn or courtyard. This will help you to understand how the rest of your yard will be shaped.
Understand your personal preferences. When creating spaces, you have a choice between straight lines or curved, symmetrical or asymmetrical designs, circles or squares, etc. While the shape of your home and the amount of space you're working with may influence these choices, your personal preference will likely have the biggest effect on this decision. Look through landscaping and gardening magazines and pay attention to what draws your eye and affection the most.
Keep things balanced and bold. As you're planning your landscape, you want to keep things balanced, but that doesn't mean you can't be a little bold, too. One recommendation from landscape architect Gary Menendez is to soften straight lines with flowers or lush plants, and to make curved garden pop by putting in an herb garden in a geometrical or sharp-line pattern.
Of course, there's always the option of hiring a professional, too! With a little research and planning, though, you should be able to create a beautiful landscape on a budget.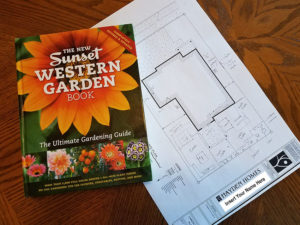 Download Ideas from our Previous Backyard Winners
If you're looking for a little more inspiration and you don't want to design your backyard from scratch, we are excited to share with you the plans from our past Dream Backyards winners! Feel free to download and utilize these!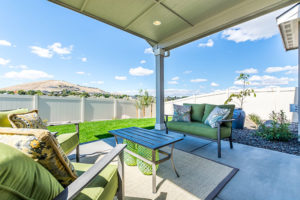 The Hayden Homes' Dream Backyard Giveaway
Wouldn't it be great if you could just have a professional come and design your backyard for you and if you didn't have to worry about coming up with the moolah? With the Hayden Homes' Dream Backyard Giveaway, that's exactly what you could get! The Dream Backyard Giveaway is an opportunity to turn your dreams for your backyard into a reality. The giveaway is a whopping $25,000 that can go to whatever your backyard dream is! Have you been thinking about a backyard jacuzzi? Or maybe a fire pit? Or just beds upon beds of gorgeous flowers or vegetable gardens? You can enter to win NOW thru August 15th, 2018 on the Hayden Homes' Dream Backyard Giveaway website. There is no purchase necessary.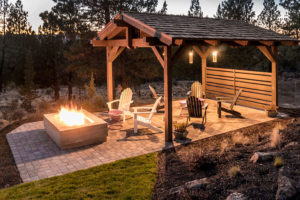 Start with Your Dream Home
Before you can start thinking about your dream backyard, you need to find your dream home! Hayden Homes can help – we have homes for sale throughout the Northwest, including the states of Idaho, Oregon, and Washington. We help homebuyers like you in buying your first home, upgrading to a bigger home, or just changing locations. Contact us today to learn more!