Back to Blog
June 7, 2018
Beat the Heat with These Summer Gardening Tips
You need vitamin D, and being outside in the sun is the very best way to get it. And who doesn't like to soak in some rays on a gorgeous summer day? But, just like your plants, too much heat and sun can leave you feeling fried, dehydrated, and downright burnt. As such, knowing when enough is enough, and smart ways to beat the heat, is important.
In order to get all your gardening done in your new home's yard, you'll need to be outside. So here are some great summer gardening tips that are designed to help you provide your plants with the care they need, all while staying cool.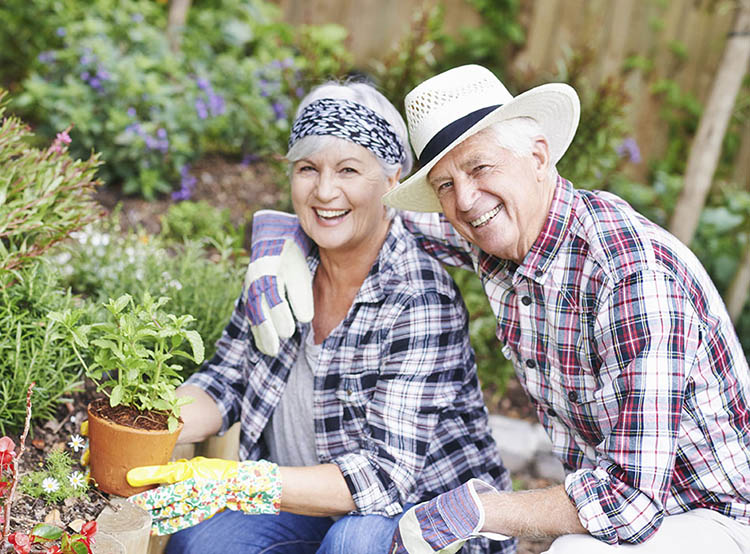 1. Use a Sun Hat!
One of the best ways to keep the sun off of your face and neck while you're in the garden (and look stylish while doing it) is to use a sun hat! Sun hats with a side brim that provide full coverage of your face, neck, and even chest are the best. Some hats are even made with UV-protective materials,  which may be a good option.
2. Don't Forget Your Water Bottle
Staying hydrated is critical to feeling good and being safe when you're outdoors, especially when temperatures are hot. Drink plenty of water before going outside, and sip frequently while working, too.
3. Use Lightweight, Long-Sleeve Clothing
It can be tempting to expose all of your skin to the sun – who doesn't love a nice tan? But keeping covered will not only help to keep you cooler (so long as you're wearing airy, light-colored clothing), but also help to keep you safe. Skin cancer is a serious concern that shouldn't be taken lightly – cover up if you're going to be outdoors for hours at a time!
4. Shade is Your Ally
Take a day to track the sun and the shade in your garden. At what time of day does each section of your yard get the most direct sunlight? In order to beat the heat, try working with the shade, which means working in shaded areas and avoiding sunned areas, and then rotating as the sun moves across the sky.
5. Take Plenty of Breaks
Staying in your yard for hours at a time to finish clearing up all those weeds or planting your summer crops without taking a break doesn't make you a hero. The best thing that you can do for yourself is to take a break as needed to cool off. Overheating can be a health hazard and can lead to frustration.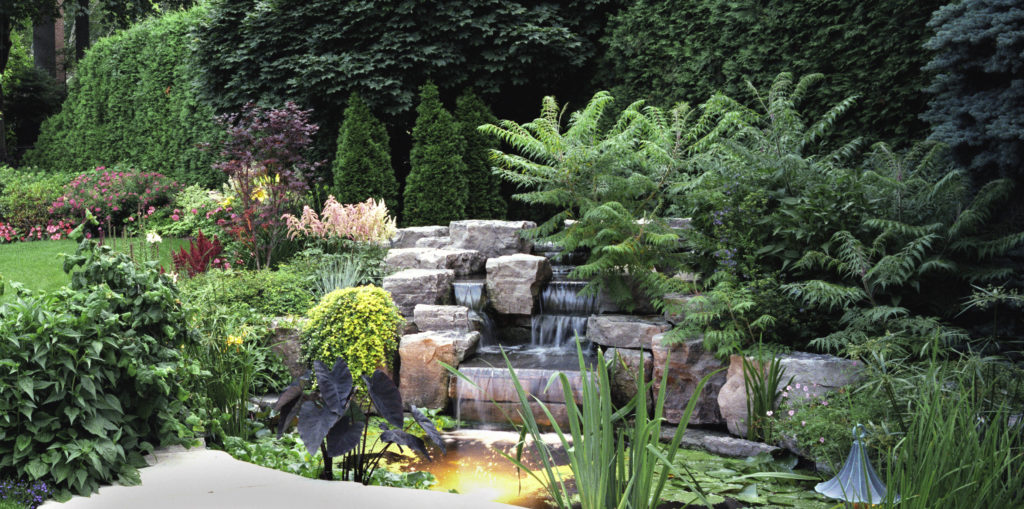 Get Your Yard Looking Great This Summer!
If you've just bought your dream home and you want to make sure it looks great both inside and out this summer, the tips above can help you achieve that. If you're still on the hunt for the perfect home, we here at Hayden Homes can help. We have new homes for sale in communities throughout the Northwest, including
Washington,
Oregon
, and
Idaho
. Learn more about our brand new homes and how to qualify for your new home purchase by
reaching out to us today!