Back to Blog
August 23, 2021
6 Ways to Create a Dog-Friendly Backyard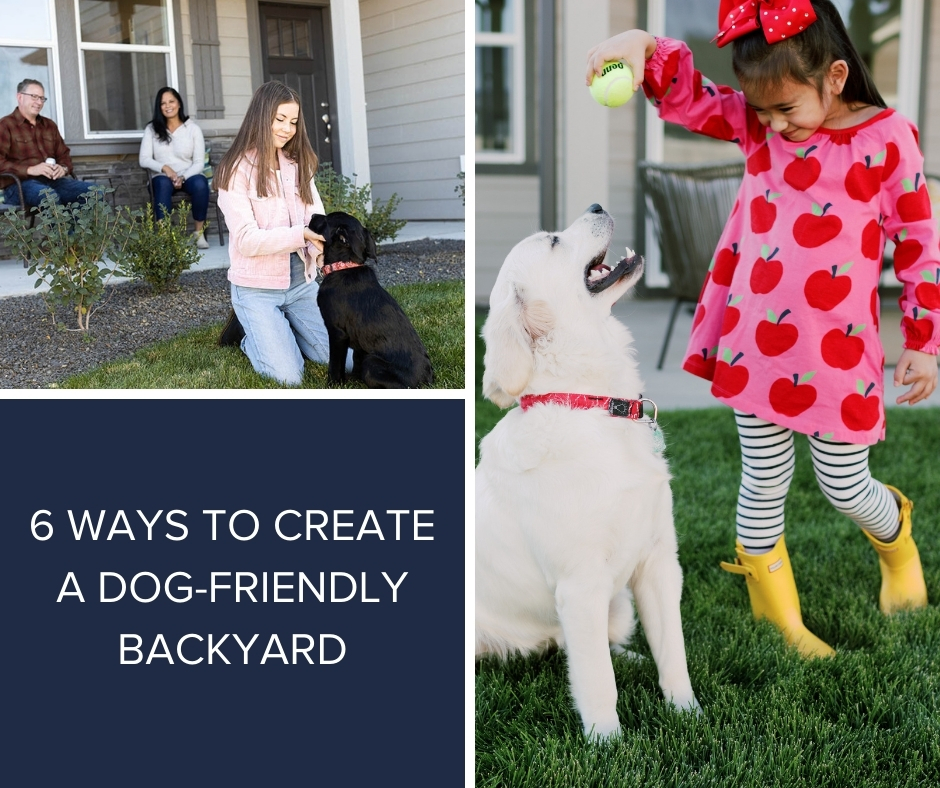 Taking care of your backyard so it looks its best takes time and effort. However, we all know that pets are hard on lawns. Between the pacing, digging, and bathroom relief, keeping your lawn in its best shape can be difficult. However, you don't have to let your yard go to the dogs! With some tweaks and training, you can create a backyard space both you and your pets can equally enjoy.
Here's how you can have a beautiful backyard that not only looks great, but is also a dog-friendly design that keeps your pup safe.
1. Fence it in
Good fences make great neighbors. They also keep your pets safe. Fences create a safe area for your dog to freely roam. You won't have to worry about your dog trying to leave the yard to chase after another animal or if your dog is startled by loud noises. It'll also keep unwanted animals at bay as well.
2. Keep it shady
Dogs can easily become overheated during the warm summer months. Help your pet keep their cool by creating shady areas they can lay day and relax out of the sun. Tall trees, bushes, or grasses are natural shade providers and you can supplement them with a structure like a doghouse. Place a water bowl in this area to promote hydration and consider adding an elevated dog bed that allows air circulation underneath your pup.
3. Designate a rest stop
Urine spots in the lawn are the bane of pet owners everywhere. Designate an area away from the house where your dog can do its business. You can cover the area with dog friendly surfaces like synthetic turf or smooth stones. Training your dog to use this area to relief itself will keep your lawn clean.
4. Set up a dog path
Your dog will naturally patrol your yard, even if it's just to chase squirrels. It's difficult to train this behavior out of your pup, so instead, create decorative pathways through your yard your dog can run along. This will allow your pup to
5. Choose pet-friendly plants and flowers
When planning your backyard landscaping, pay careful attention to the types of plants and flowers you choose. Some plants are toxic to dogs if ingested, like cocoa bean mulch, begonia, hydrangea, and iris to name a few. Visit the ASPCA for a full list of toxic plants to animals.
6. Plan for fun
An active dog is a happy dog. Provide areas for your dog to play and explore. If your space is large enough, have an open space where you can toss balls or other toys for them to catch or play with water. You can also include agility equipment like tunnels or jumps to provide entertainment and exercise. If your dog loves to dig, set up a digging area or sandbox in the corner where they can dig instead of in your garden or flower beds.
Creating a dog-friendly (and safe) backyard allows your entire family to enjoy spending time together outdoors. At Hayden Homes, we can't wait to help you into your new home. We build attractive, friendly communities in Idaho, Oregon, and Washington. Contact us today to learn more!