Back to Blog
October 5, 2021
5 Simple Security Tips to Protect Your New Hayden Home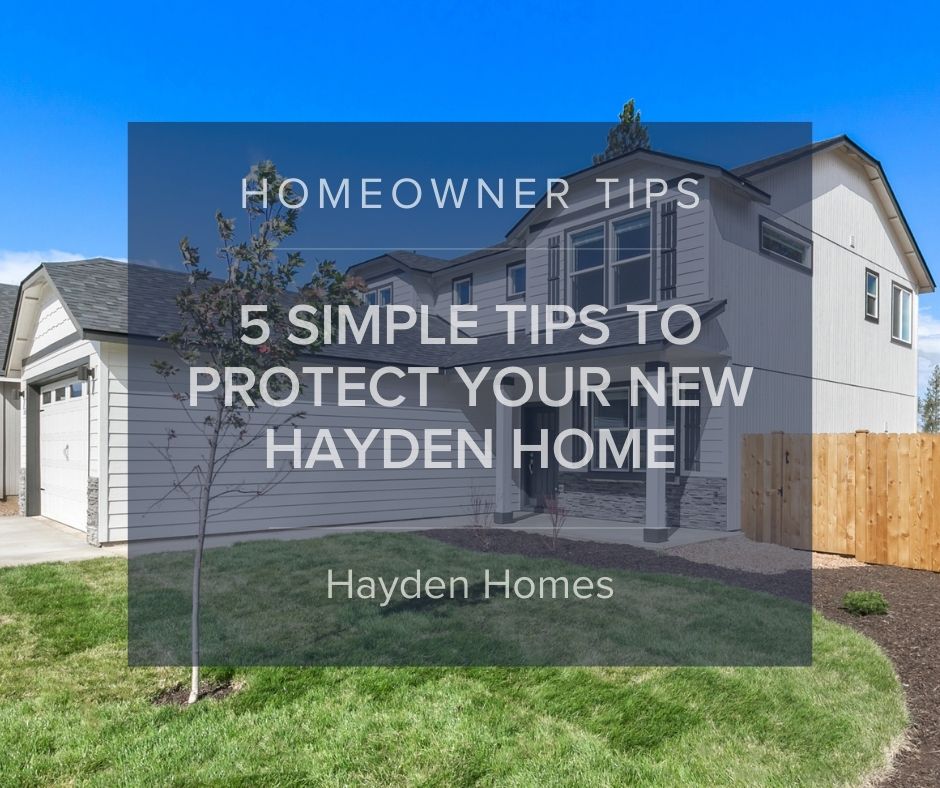 Securing your home doesn't have to be a chore. Developing a few simple, yet effective habits will keep your home safe throughout the holidays and beyond. Here are 5 simple things you can do right away to protect your new Hayden home.
1. Secure all entry points
The easiest way to protect your home is to make sure all entry points are locked. Inspect all of your exterior doors, including sliding glass doors, windows, and the garage to make sure the frames are strong and the hinges are protected. You can install additional security features like a smart lock or video doorbell, which will allow you to manage entry even when you're away.
Make sure the latches on your windows are working properly. Just like the doors, you can improve security by adding locks or motion sensors and reinforce glass with window security film that holds glass together when shattered. Keeping your blinds or curtains drawn when you're away will keep prying eyes from seeing what you have in your home.
2. Keep your yard clean and bright
Did you know that landscaping can help keep your home safe? It's true! Overgrown bushes, dense trees, burnt-out or insufficient lighting can provide cover for potential thieves. Don't give anyone a place to hide. Trim hedges and shrubs to about 3 feet or less to improve sightlines around your home. Place lights around your front and back yards, pathways, and near structures like the garage. Motion-activated lights are especially helpful when you're away on vacation.
3. Use home automation
Smart home technology offers a lot of benefits, including keeping your home secured. You can use these devices to control the lights, monitor your property, lock or unlock the door, or even answer the door remotely. Many of these devices can send you real-time alerts so you're aware of what's happening. You can create a full system with a full suite of smart technology or pick and choose select devices according to your needs.
4. Get to know your neighbors
A great way to protect your home, and the neighborhood as a whole, is to get to know your neighbors. You're more likely to look out for your neighbors when you're at least friendly with them. You can take turns looking out for each other's homes when you're away. The neighbors can also be a better option to stash extra keys instead of hiding them around your property. Plus, it's easier to spot a stranger when you know everyone around you.
5. Consider a home security system
Home security systems offer an additional layer of protection. They can scare away intruders and alert you and the authorities in the case of a breach. Today's technological advances mean there are now plenty of options for every budget and protection level, from DIY security systems to the traditional professional monitoring systems.
Protecting your new Hayden home starts with you. The more aware you are of your surroundings and establishing these security habits will keep your home safer.
If a new home is on your wish list this year, Hayden Homes can help! We have beautiful new homes throughout Washington, Idaho, and Oregon. Contact us today and we'll be here to help you find your dream home!