Back to Blog
November 8, 2021
5 Tips for Creating the Perfect Teen Bedroom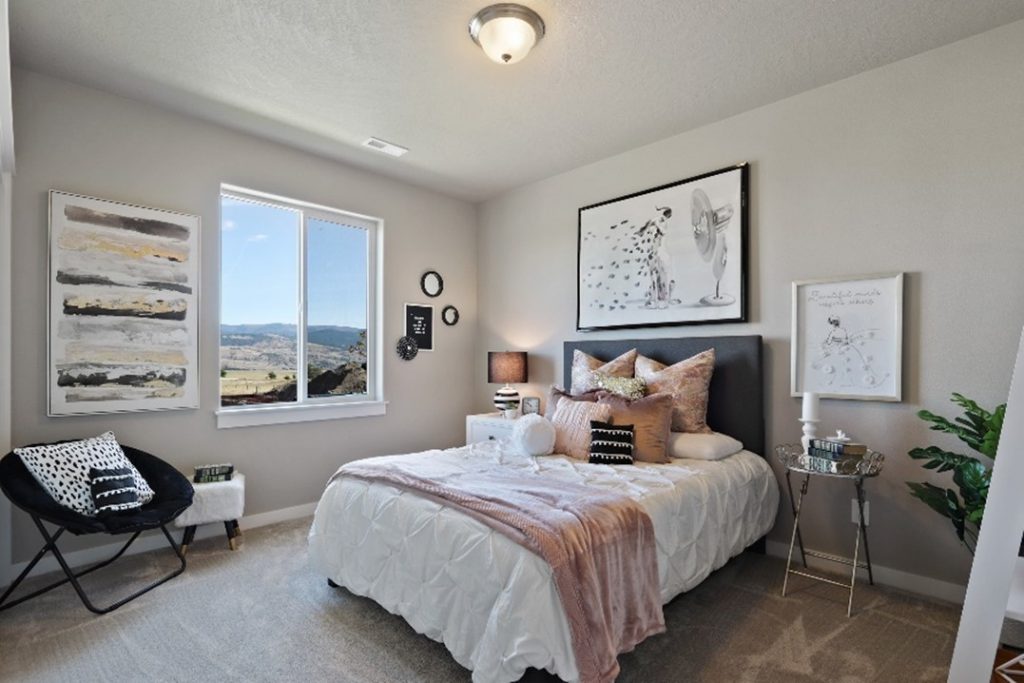 A teen's bedroom is a special place: it's where they sleep, study, hang out with friends, and relax. It's the one space in the home where they can fully express their individuality. So when it's time to design your teen's bedroom, stakes can be high. Here are 5 tips for designing a bedroom that will get your teen's approval.
1. Work As A Team
Let your team lead the design process. Remember, this is their space and it should reflect their personality and interests. Teens are old enough to make their own decisions Have them find design inspiration for what they'd like in their room as a starting point. You may not agree with all of their choices but you can work together to find common ground and keep everyone happy.
2. Start With Function
Bedrooms are multi-purpose spaces: they sleep, study, and entertain friends in their rooms. Discuss how your teen uses their room. In addition to the bed, they will need an area to study and do homework, enjoy their hobbies, practice, socialize, or relax. Understanding how they will use their room will help guide furniture selection and layout.
3. Choose A Color Scheme
Teens love color and many gravitate towards bright, bold shades. Work with your teen to choose a color palette. It's recommended to stick to neutrals like shades of white, navy, and gray for the walls. This will allow you to incorporate their favorite colors through accessories (more on this later).
4. Invest In Storage
Depending on your teen, organization might not be a strong suit. Help them out by providing smart storage solutions, mixing open and concealed options. In addition to a dresser or wardrobe, consider adding shelving, bookcases, under-the-bed storage, and benches or ottomans with hidden storage.
5. Add Some Personality
While you'll want to invest in quality pieces for the bed, storage, and study area, you can have a bit more fun with accessories. Accessories are a great way to inject fun and personality without investing a lot in them. These things will be easier to change as your teen grows and their interests change. These pieces can include additional seating options like bean bags, a funky light fixture or lamp, window treatments, or bedding. Find ways to display the items they cherish, like awards, trophies, certificates, or other special mementos and memorabilia. These pieces will allow your teen's personality to shine through.
Teens simply want a space where they can fully express themselves. By working together, you can create a functional and comfortable room that showcases your teen's individual style.
You can create the perfect room your teen will love. If you're still on the hunt for your dream home, we have homes for sale in  Oregon, Washington, and Idaho. We'd love the opportunity to help you purchase your dream home. Contact us today to learn more!