Back to Blog
August 26, 2019
4 Ways to Personalize Your New Hayden Home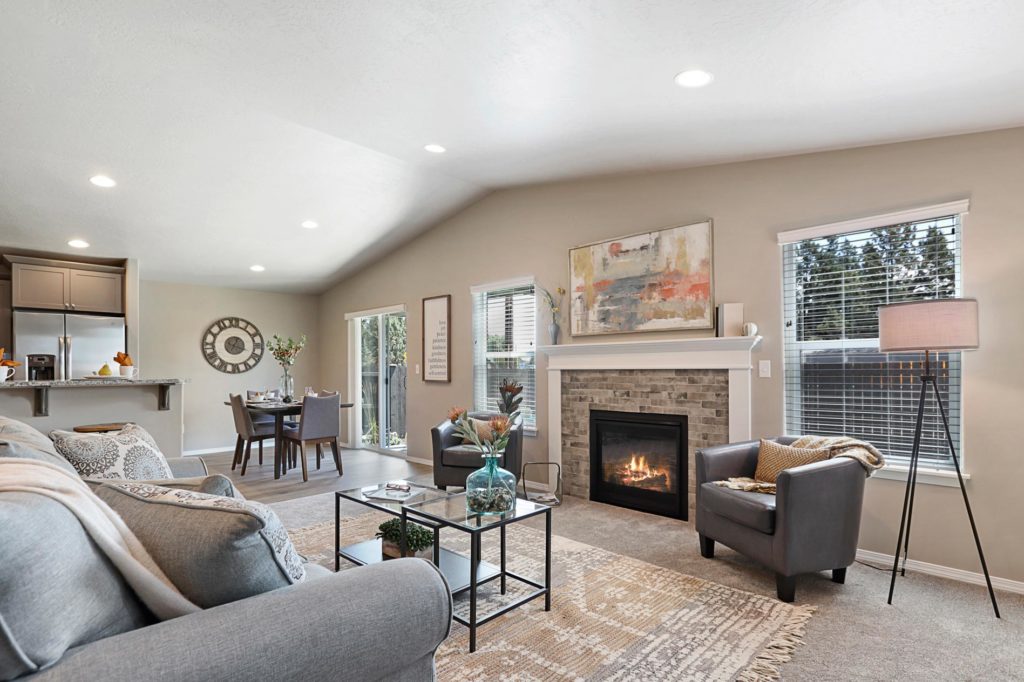 After searching high and low, you've finally found your dream home. Now that it's yours, it's natural to want to put your personal touch on your new place. One of the best things about a new construction home is that it's a blank slate for you to personalize as you see fit. Here are some quick and easy ways to make your new house feel more like home.
Hang family photos and display collections
One of the fastest ways to make a home feel like yours is putting up some family photos and displaying your collections. There's nothing more personal than that! Surrounding your home with items that carry a special significance is a surefire way to make your new house feel more like yours.
Paint a wall (or more)
Most homes are painted in neutral tones so make your mark by painting the walls. You can go simple by brightening a door or window frame with a bold accent color or go big by painting an entire room or two.
Customize smaller details
You're going to be in your new home for years to come so don't feel compelled to immediately make all the changes. Instead, think small by swapping out smaller features like hardware and drawer pulls, window treatments, or light fixtures. These small updates can make a big statement.
Landscape the yard
Depending on the season you move in, updating the landscape is a great option for putting your personal stamp on a new property. Plant some flowers and shrubs, add large potted plants, and even some patio furniture like a seating option or a fire pit. These small additions will make your home more inviting.
Enjoy Your New Home!
We hope that you enjoy your new Hayden home for future generations. If you're still on the hunt for your dream home, we have homes for sale in Washington, Oregon, and Idaho. We'd love the opportunity to help you purchase your dream home. Contact us today to learn more!