Back to Blog
September 18, 2018
10 Reasons You Could Be Happier in a Smaller, Newer Home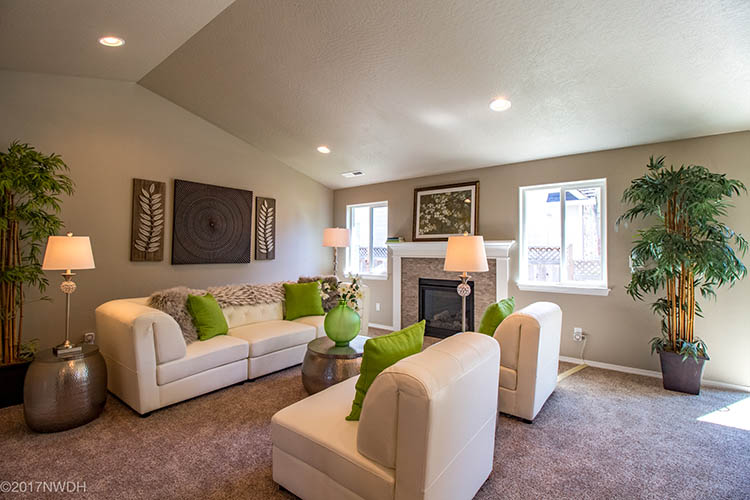 Large homes can be fantastic, especially for growing families. At the same time, smaller, newer homes have benefits too, especially for older homebuyers who are ready to downsize, or first-time homebuyers who are looking for something modern and low maintenance. Here are 10 reasons why you may be happier in a smaller, newer home:
1. Smaller Homes Are Less Expensive to Buy
Perhaps one of the first reasons that buyers turn to smaller homes is that these homes are, on average, less expensive to buy than larger homes. A less expensive home typically means a lower down payment, a lower mortgage, and more financial flexibility.
2. Smaller Homes Are Less Expensive to Care for, Decorate, Etc.
Not only is a smaller home less expensive to buy, but it's also less expensive to fill with furniture, decor, repair, paint, cool, heat etc. This means that the savings keep on giving, year after year.
3. Smaller (Newer!) Homes Mean Less Maintenance
Don't want to spend years of your life on maintenance tasks, like fixing the leaking roof or replacing the floors? With a brand new home, you don't have to. And besides, if you do want to engage in a renovation or repair project, a smaller home will be more manageable than a larger home.
4. Smaller Homes Mean Less Cleaning
No one wants to spend their free time cleaning, and with a smaller home, the amount of time that you spend dusting, sweeping, mopping, vacuuming etc can be significantly reduced. Smaller homes are easier to keep clean.
5. Small Homes Are Greener
Whether you care about saving on your energy bill each month or want to be environmentally friendly, a smaller home can get you there. Smaller, newer homes are more energy efficient and reduce a homeowner's carbon footprint.
6. Smaller Homes Ask You to De-clutter Your Life
With a smaller home, there isn't enough room for all of your clutter. Which means that you're forced to get rid of those things that you truly no longer need. This can be both physically (you need the space!) and psychologically rewarding.
7. Smaller Homes Encourage More Family Interaction
Smaller homes have fewer rooms so family members are naturally spending more time together. This can help to foster strong familial ties and a sense of togetherness within the home.
8. Smaller Homes Can Help You Let Go of Material Possessions
When living in a smaller home, it's difficult to have an overwhelming amount of material possessions, plain and simple. Realizing that your happiness is not derived from material items can lead to a higher quality of life as you turn your attention more toward friends, family and neighbors.
9. Smaller Homes Give You More Time
With a smaller and newer home, you'll likely have more spare time. This is because there will be less maintenance and less pressure to work overtime to pay your high mortgage. This means that you'll have more time to do the things you really love including hobbies.
10. Smaller Homes Provide You More Financial Flexibility
Finally, having a smaller home provides you with more financial freedom. Often times people will stretch themselves financially to get into the biggest possible house. When you don't have to stress about mortgage payments – in addition to life's other expenses – you'll have more financial flexibility when it comes to taking a trip, making a purchase, or taking time off from your job.
Come See Our Brand New Homes Today