Back to Blog
January 23, 2020
Buying a Home in 2020? Here's What You Need to Know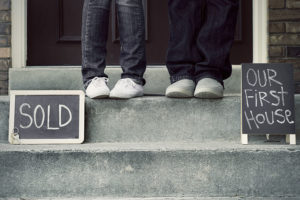 Will 2020 finally be the year you buy your first home? After researching and saving, you're finally ready to take your first steps into the homebuying process. Its always hard to know whether conditions are right, but its important to determine if the conditions are right for you. If you're ready to make the jump to homeownership, here's what to expect for the housing market in 2020.
Mortgage rates will remain stable
After mortgage rates steadily declined during 2019 (dropping below 4% for common loan types), mortgage rates are expected to below 4% but don't expect to see them drop too much further.
Inventory will be tight…
Unfortunately, housing inventory will continue to be tight for much of 2020. There are a lot of factors contributing to the tight inventory, mainly people are staying in their homes for longer than in previous years (the average homeowner is staying in their homes 13 years, up from 8 years in 2010). With homeowners staying in their homes longer, there's simply less homes available for sale.
New home builders have responded by building more mid-range homes, which may encourage move up buyers to enter the market, freeing up their homes for first-time buyers.
and home prices will rise
Thanks to tight inventory and high demand for homes, prices are expected to grow this year. How much? National Association of REALTORS (NAR) Forecast Summit predicts as 3.6% increase, Zillow predicts a 2.8%, and realtor.com predicts a modest 0.8% rise. Needless to say, competition for available homes will be fierce.
Mid-sized markets will be popular
After moving to urban downtowns, younger generations have turned their eyes back to the suburbs. Mature Millennials, many with young families, have shifted their priorities and now looking for more affordable housing. Buyers are moving to mid-sized cities in search of improved quality of life and homes at a more affordable price point.
New Homes for Sale in the Northwest
If you're ready to buy your dream home in the Pacific Northwest, we're ready to help. We build attractive, friendly communities in Idaho, Washington, and Oregon. We have homes for sale you'll love, and want to be your homebuilder of choice. Contact us today to learn more.